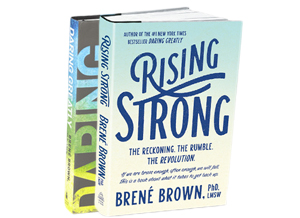 Daring in Australia facilitates The Daring Way™ and Rising Strong™ workshops around Australia based on the research of Dr Brené Brown. During the process we acknowledge our thoughts, emotions and behaviours as we explore topics including vulnerability, courage, shame and worthiness. The aim is to move towards more authentic and wholehearted living by identifying different choices and effective practices.
Upcoming workshop dates
The Daring Way Intensive Workshop
Date: April 29 & 30
Location: Level 1, 4 William St, Turramurra
Sorry this event has sold out. Another workshop date coming soon…
Read more about Judith Krause – Australian Certified Facilitator of The Daring Way™..
Read more about Daring in Australia..