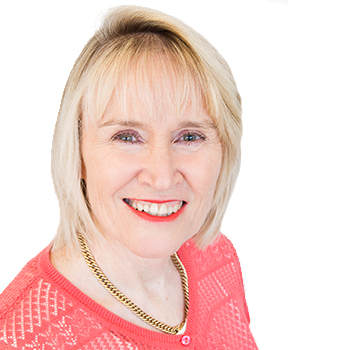 Judith Krause is an Australian Certified Facilitator of The Daring Way™.
Based in Sydney and working throughout Australia, Judith not only facilitates the delivery of The Daring Way™ curriculum, as developed by Brené Brown, to the Australian people, but also enthusiastically lives and embraces The Daring Way™ within her day-to-day life.
Judith has an affable personality and views empathy and self-compassion as mechanisms essential to the process of change and healing. As a passionate Daring Way™ Certified Facilitator, Judith works with others to develop mindfulness towards The Daring Way™ tenets of: vulnerability, courage, self-compassion, worthiness, authenticity and shame resilience.
Clients are supported towards embracing these themes, and a framework for wholehearted living is developed and tailored to each individual.
In order to achieve positive results for the client Judith works collaboratively with individuals, couples and families to effectively explore their unique circumstances.
Judith Krause's Daring Way™ services are offered as one-on-one or group sessions throughout Australia. Each program draws from The Daring Way™ curriculum to empower individuals at all stages of life and in all relationships, whether at work, as a partner or as parents.
Specialised programs are also on offer to support teens and tweens through sensitive developmental phases.
Judith Krause, The Daring Way™ Certified Facilitator, Additional Qualifications.
In addition to facilitating specific The Daring Way™ workshops, Judith Krause has a private clinical practice where she uses evidence based therapies and an integrated holistic approach. Judith will professionally and ethically work with clients whilst respecting their individual culture, religion, spirituality, values, beliefs, sexuality and socio-economic background. Judith's diverse education, extensive experience and fields of knowledge allow her to develop the most appropriate approach to treatment.
Judith also works with a private fertility clinic and a private psychiatric hospital. She is a sought after and highly regarded mentor/supervisor to interns and students. With a background in human resource development, organisational development, change management and learning and development, Judith is frequently invited to present to educational institutions and business corporations. She has formally presented at business seminars, psychiatric grand rounds and several conferences, including a keynote presentation on sexual health and infertility.
For more than 16 years, Judith has developed and facilitated many school-based relationship, sexuality education, emotional wellbeing and parenting education programs throughout Australia. She enjoys working with parents and students to enhance effective communication and family values around pubertal development and sexual health. She has served on boards and numerous committees and volunteered with several organisations, including Special Olympics.
Judith Krause, Qualifications:

Master Social Work (Prof Qual) , Charles Sturt University
M. Health Science (Behavioural Science), University Sydney
M. Health Science (Sexual Health), University Sydney
M. Education – Adult (Human Resource Development), UTS
Graduate Diploma in Adolescent Health & Welfare, Uni. Melbourne
Graduate Diploma in Applied Counselling, UWS
B. Education – Adult (Human Resource Development), UTS
Certificate IV in Assessment and Workplace Training, UTS
Judith Krause, Professional Associations:
Judith Krause is a clinical member of several professional associations and regularly undertakes professional development.
AASW 
Australian Association of Social Workers 
(Mental Health Accredited)
CAPA 
Counsellors' and Psychotherapists' Association of NSW
(Clinical Member)
ACA 
Australian Counselling Association
(Clinical Member – Level 4)
ASSERT 
Australian Society Sexuality Educators, Researchers and Therapists 
(Professional Member and Nationally Accredited Therapist and Educator)
FSA 
Fertility Society of Australia
ANZICA 
Australian and New Zealand Infertility Counsellors Association
PACFA 
Psychotherapists and Counsellors Federation of Australia
(Clinical Member)
Judith is listed on both ACA and PACFA National Public Register of Counsellors
Further information about her private practice can be found at www.counsellingandeducation.com.au