The Dare to Lead Program
Based on the research of Dr Brené Brown, Dare to Lead™ is an empirically based courage-building program designed to be facilitated by organisational development professionals.
The most significant finding from Brené's latest research is that courage is a collection of four skill sets that are teachable, measurable and observable:
Rumbling with Vulnerability: Facing risk, uncertainty and emotional exposure with courage and clarity
Living into our Values: Identifying, operationalising and practicing the beliefs that we hold most important.
BRAVING Trust: Creating or deepening connections in relationships and teams based on the seven elements of trust
Learning to Rise: Learning and growing from the failures, setbacks, and disappointments that are inevitable when we are brave with our lives
The Dare to Lead™ program focuses on developing these courage-building skills through workshops, trainings and coaching to help individuals, teams and organisations move from armoured leadership to daring leadership.
Individuals who successfully complete the full 16-hour Dare to Lead™ program will receive a certificate of completion and are permitted to put a Dare to Lead Trained Badge on their LinkedIn account.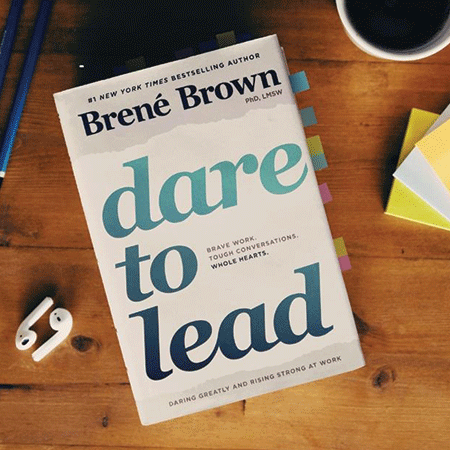 About Dr Brené Brown
Brené is a research professor at the University of Houston where she holds the Huffington Foundation – Brené Brown Endowed Chair at The Graduate College of Social work.  She has spent the past two decades studying courage, vulnerability, shame and empathy, and most recently completed a seven-year study on courageous leadership.
She is the author of five #1 New York Times bestsellers:  The Gifts of Imperfection, Daring Greatly, Rising Strong, Braving the Wilderness and Dare to Lead, which also debuted at #1 on The Wall Street Journal and Publisher's Weekly Lists.
Brené interviewed 150 global C-suite level executives on the future of leadership, asking the question: "What, if anything, about the way people are leading today needs to change in order for leaders to be successful in a complex, rapidly changing environment?"
In her book Dare to Lead, Brené noted, "There was one answer across the interviews: We need braver leaders and more courageous cultures".
Some of the ideas that emerged from the research included:
Courage is contagious
You can't get to courage without rumbling with vulnerability – Embrace the Suck
Who we are is how we lead – self-awareness and self-compassion matter
Clear is kind – Unclear is unkind
Integrity is choosing Courage over Comfort – choosing what's right over what's fun, fast or easy; and it's practicing your values, not just professing them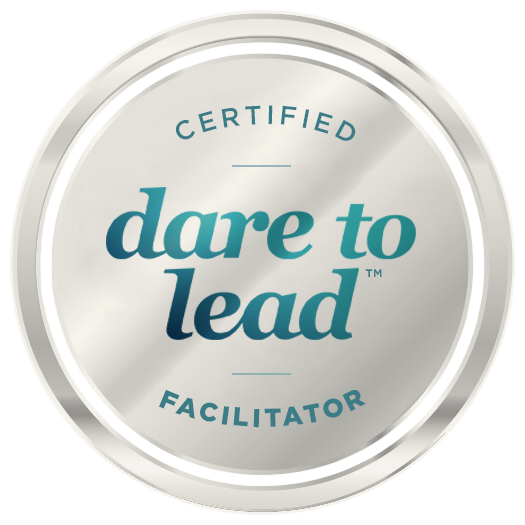 Dare to Lead™ workshops
Participants of the Dare to Lead™ program facilitated by Judith Krause, a Certified Dare to Lead™ Facilitator will experience practical activities, self-reflection, interactive presentations and videos featuring Brené.
Judith, with more than two decades of corporate experience, is in a unique position to be able to combine her corporate experience and her extensive formal clinical skills during workshop facilitation.
Judith invites you to make contact to learn more about her workshops or presentations, and to embrace the concept of courageous resilience.